27/06/2022 Weekly Community News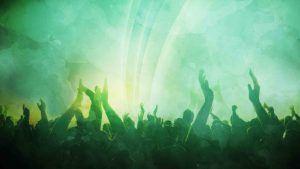 Dear Brothers and Sisters in Christ, please continue to pray to Lord, deliver us from the virus. Here comes the weekly community news. If you spot any error or mistake, please advise for amendment. If there is any news in your group, please write using the Weekly Community News format and send to CCCB in WhatsApp or email to sacredheart@cccbrisbane.org.au by Friday each week. We will filter the information and announce in the Weekly News for you.
Pray of the month: We pray for Christian families around the world; may they embody and experience unconditional love and advance in holiness in their daily lives.
Main Message: Weekly Zoom Activities:
Zoom Link:
https://zoom.us/j/91439533519?pwd=enZHVGNrWjV1NVJTbVZMN3VvY1kyZz09 Meeting ID: 914 3953 3519 Passcode: 635138.
Come and join our Divine Mercy Prayer meeting every afternoon! You Are Not Alone. You are welcome to send your prayer to us via the following link and we will pray for your intention. Prayer request Form Link: https://docs.google.com/forms/d/1c3xfT1wSc3lalPJQgj7PVlqFJAXAgdy2FkuAUl594tw/edit
Daily Routine: 2.45pm On Zoom to begin; 2.50pm Intercession; 3.00-3.02pm Calvary Hour of Mercy 3 O'Clock Prayer then~ Divine Mercy Chaplet Finish around 3.15pm. For more information, please contact Teresa Ding Hong.
Weekly Bible Sharing (Mandarin) – Tuesday 7pm to 8.30pm on Zoom. To join, use the above Zoom Link.

Weekly Bible Sharing (Cantonese). Wednesday 7.30pm to 9pm on Zoom. To join, use the above Zoom Link.
Main Message: Weekly Community Activities:
Venue: Sacred Heart Centre 80 Nemies Rd, Runcorn
Every Wednesday 10am to 12:30pm – Judy Dancing Group; Please contact Judy Chan for details.
Every Friday 9:30am to 11:30am – Tai Chi; Please contact Barbara for details.
Every Friday Community Night 7:30pm to 9:30pm – Come along to join the night for playing table tennis, singing karaoke, bring your best card games, bring your mahjong (we have table) and/or bring your dessert and have fun for gathering.
Main Message: 14th Sunday in Ordinary Time
Date/Time: 3rd July 2022 Sunday 10.30am
Venue: 80 Nemies Rd, Runcorn https://youtu.be/C7DuJ5hOOT4
Details: Coming Sunday 3rd July 2022 is 14th Sunday in Ordinary Time. Mass is at 10.30am. Principal Celebrant: Fr Albert Chan. Please continue to clean your hands with the hand sanitiser and keep social distance whenever you can. For collection via internet banking: (Please note as "Offertory"). Bank Details: BSB:064786 A/C Number: 100026425 A/C Name: Chinese Catholic Community Brisbane.
Fr Albert Chan 60th Anniversary of Ordination Celebration Lunch
Date/Time: Sunday 3rd July 2022 12noon (After Mass)
Venue: Sacred Heart Centre 80 Nemies Rd, Runcorn
Details: Father Albert Chan was ordained on 21 July 1962, and this year we will celebrate the 60th anniversary of Father Chan's ordination. The Chinese Catholic Community of Brisbane is scheduled to hold a celebration lunch for Father Chan on Sunday 3rd July, following the Sunday Mass. If you have already booked your seat, please help to setup the tables and chairs in preparing the celebration.
This Weekly News will be available from Tuesday