21/11/2022 Weekly Community News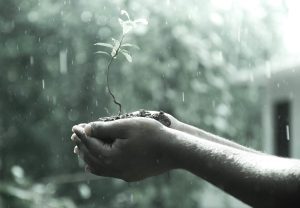 Dear Brothers and Sisters in Christ, please continue to pray to Lord, deliver us from the virus. Here comes the weekly community news. If you spot any error or mistake, please advise for amendment. If there is any news in your group, please write using the Weekly Community News format and send to CCCB in WhatsApp or email to sacredheart@cccbrisbane.org.au by Friday each week. We will filter the information and announce in the Weekly News for you.
Pray of the month: We pray for children who are suffering, especially those who are homeless, orphans, and victims of war; may they be guaranteed access to education and the opportunity to experience family affection.
Main Message: Weekly Zoom Activities:
Zoom Link:
https://zoom.us/j/91439533519?pwd=enZHVGNrWjV1NVJTbVZMN3VvY1kyZz09 Meeting ID: 914 3953 3519 Passcode: 635138.
Come and join our Divine Mercy Prayer meeting every afternoon! You Are Not Alone. You are welcome to send your prayer to us via the following link and we will pray for your intention. Prayer request Form Link: https://docs.google.com/forms/d/1c3xfT1wSc3lalPJQgj7PVlqFJAXAgdy2FkuAUl594tw/edit
Daily Routine: 2:45pm On Zoom to begin; 2:50pm Intercession; 3:00-3:02pm Calvary Hour of Mercy 3 O'Clock Prayer then~ Divine Mercy Chaplet. For more information, please contact Teresa Ding Hong.
Weekly Bible Sharing (Mandarin) – This week Bible Sharing in Mandarin has been cancelled due to the talk from Dr Andrew Lam

Weekly Bible Sharing (Cantonese) – Resume from December 2022.
Main Message: Weekly Community Activities:
Venue: Sacred Heart Centre 80 Nemies Rd, Runcorn
Every Wednesday 10am to 12:30pm – Judy Dancing Group; Please contact Judy Chan for details.

Every Friday 9:30am to 11:30am – Tai Chi; Please contact Barbara for details.

Every Friday Community Night 7:30pm to 9:30pm – Come along to join the night for playing table tennis, singing karaoke, bring your best card games (Cat Cards), bring your mahjong (we have table) and/or bring your dessert and have fun for gathering.
Main Message: Sacred Heart Community Family Formation group October gathering
Date/Time: 24/11/2022(Thur) 7:30 – 9:00 pm
Zoom Link:
https://zoom.us/j/91439533519?pwd=enZHVGNrWjV1NVJTbVZMN3VvY1kyZz09
Meeting ID: 914 3953 3519 Passcode: 635138
Theme: Preventing demantia
Details: This month we will explore about demantia. Do you know any people experienced demantia? Is it preventable? All brothers and sisters in Lord are welcomed to join the meeting. For enquiry or enrollment, please contact Isabella.
Main Message: Family Fun Day
Date/Time: 26th November 2022 Saturday
Venue: 80 Nemies Rd, Runcorn
Details: On the 26th November (Saturday), we are going to organise a Family Fun Day at Sacred Heart Centre. It's including Fun game, garage sale, food truck, coffee van, more and more.
We are asking anyone who have unused or not longer needed items, no matter how small or how big, could you please donate to Sunday School for garage sale. All the income from donate items will be pass to Sunday School for any expenditure and future extensions.
We are also asking for volunteers on the day. If anyone is free during the day, please help on the stall. Please contact Boaco/Veronica Paul/Lucia.
We are also inviting anyone not from CCCB to come and join our garage sale, if you have family and friends would like to hire a spot, please feel free to contact Yoyo on 0424 444383 for more information. Thank you.
Main Message: The First Sunday of Advent
Date/Time: 27th November 2022 Sunday 10.30am
Venue: 80 Nemies Rd, Runcorn https://youtu.be/5OKiIvXrkq0
Details: Coming Sunday 27th November is the First Sunday of Advent. Principal Celebrant: Fr Baiyi Gong; Concelebrant: Fr Albert Chan. For collection via internet banking: (Please note as "Offertory"). Bank Details: BSB:064786 A/C Number: 100026425 A/C Name: Chinese Catholic Community Brisbane.
This Weekly News will be available from Tuesday