27/03/2023 Weekly Community News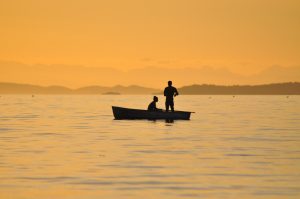 Dear Brothers and Sisters in Christ, please continue to pray to Lord, deliver us from the virus. Here comes the weekly community news. If you spot any error or mistake, please advise for amendment. If there is any news in your group, please write using the Weekly Community News format and send to CCCB in WhatsApp or email to sacredheart@cccbrisbane.org.au by Friday each week. We will filter the information and announce in the Weekly News for you.
Main Message: Welcome lunch gathering after mass for Father John Lai
Details: We are so glad for the arrival of our new Chaplain Fr John Lai who will celebrate Palm Sunday as his first mass at Sacred Heart Centre on 2nd April 2023. We will have a welcome lunch after the mass, all community members are welcome to stay back to welcome and say hello to Fr John Lai. You are also welcome to bring a plate if convenient.
Main Message: Mass time for Holy Week
Date/Time: From 2nd April 2023 to 9th April 2023
Details:
2nd April: Palm Sunday – 10.30am
6th April: Thursday of the Lord's Supper – 7.00pm
7th April: Stations of Cross / Passion of the Lord – Time to be confirmed
8th April: Easter Vigil – 7.00pm
9th April: Easter Sunday – 2.00pm
Main Message: Weekly Zoom Activities:
Zoom Link:
https://zoom.us/j/91439533519?pwd=enZHVGNrWjV1NVJTbVZMN3VvY1kyZz09 Meeting ID: 914 3953 3519 Passcode: 635138.
Come and join our Divine Mercy Prayer meeting every afternoon! You Are Not Alone. You are welcome to send your prayer to us via the following link and we will pray for your intention. Prayer request Form Link: https://docs.google.com/forms/d/1c3xfT1wSc3lalPJQgj7PVlqFJAXAgdy2FkuAUl594tw/edit
Daily Routine: 2:45pm On Zoom to begin; 2:50pm Intercession; 3:00-3:02pm Calvary Hour of Mercy 3 O'Clock Prayer then~ Divine Mercy Chaplet. For more information, please contact Teresa Ding Hong.
Lectio Divina – (Mandarin) on every Monday from 7:00pm to 8:30pm, please use the above Zoom Link.

Weekly Bible Sharing (Mandarin) – On every Thursday from 7:00pm to 8:30pm on Zoom for every Wednesday. To join, please use the above Zoom Link.
Main Message: Weekly Community Activities:
Venue: Sacred Heart Centre 80 Nemies Rd, Runcorn
1st Care Community – On Every Wednesday to Friday, 1st Care Community will provide aged care service to seniors over 70 (Except some days). If you would like to participate the activities, please contact 1st Care Community on 33410520.
Tai Chi Class – Tai Chi Class is on holiday until 11th April 2023. For details, please contact Barbara.

Community Night will not be held during Lent
Main Message: Stations of Cross
Date/Time: Tuesday 2:00pm and Friday 7:30pm during Lent
Venue: 80 Nemies Rd, Runcorn
Details: We will have two sessions of Stations of Cross available to attend, Tuesday at 2:00pm and Friday at 7.30pm.
Main Message: Palm Sunday
Date/Time: 2nd April 2023 Sunday 10:30am
Venue: 80 Nemies Rd, Runcorn https://youtube.com/live/YUD0c6q0Pc8?feature=share
Details: Coming Sunday 2nd April 2023 is Palm Sunday. Mass will be at 10:30am at Sacred Heart Centre. Principal Celebrant: Fr John Lai; Concelebrant: Fr Albert Chan. We will have a welcome lunch for Father John Lai after mass. Please bring a plate to share for lunch and say hello to Fr John. For collection via internet banking: (Please note as "Offertory"). Bank Details: BSB:064786 A/C Number: 100026425 A/C Name: Chinese Catholic Community Brisbane.
This Weekly News will be available from Tuesday